Ace Magician AD03 Review: A Solid Intel N95 CPU Mini PC
I bought an Ace Magician AD03, but should you?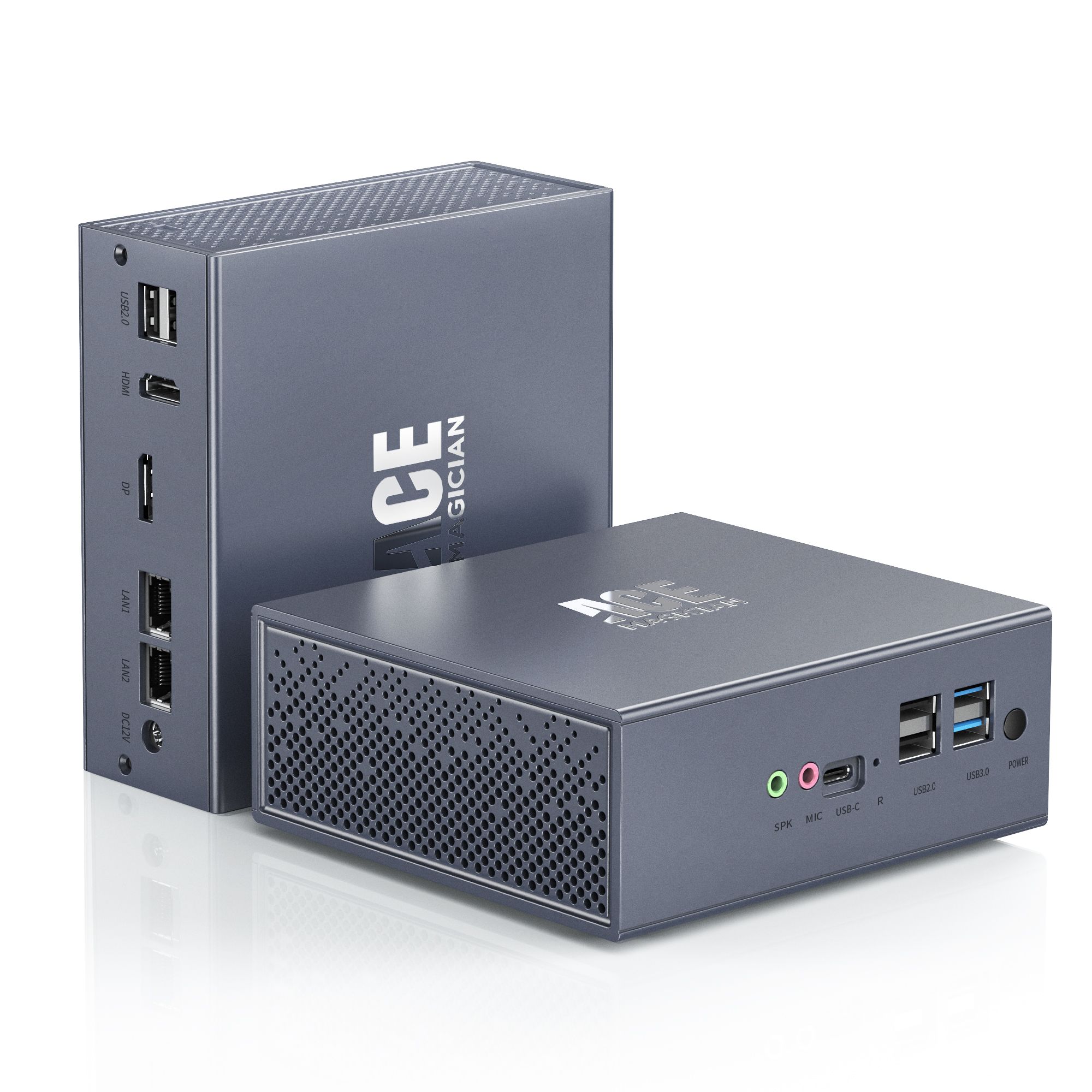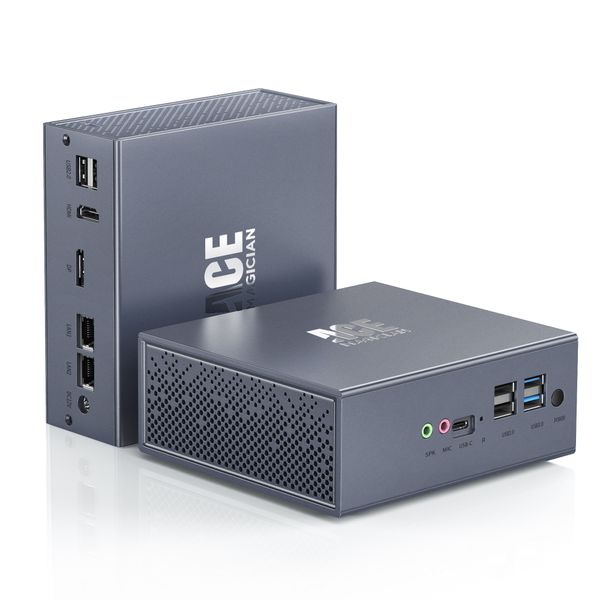 Foreword
Disclaimer:
I bought this machine with my own money, and I am not sponsored by Ace Magician in any way, shape or form. This is NOT a paid review.
Ever since I downsized from a rack full of servers to just two main nodes - one for compute and one for storage - my Proxmox Cluster has been running in a crippled two node mode. Although I am careful enough not to rm -rf up anything, the inherent non-quorum status of the two node cluster just keeps me awake at night. So, I've been looking for some good alternatives for a third node.
Since I have two nodes that fulfilled my needs for both compute and storage, the requirement for the third node is simple:
Low Power
Has two ethernet ports so I can use it as a virtualized router/firewall
Reasonably Performant
In theory, it looks pretty achievable. However, if you are as reluctant to pay $150 for an aged and crippled device like Intel N5095 as me, you know it is not a simple task, especially factoring in the dual port NIC requirement.
Then, I found this little guy.
Ace Magician AD03
This thing is interesting to say the least. After I got acquainted with Intel's asymmetric core layout, I quickly fell in love with how efficient the E-cores can be after the PC enters idle and all the background processes are handed off to the E-cores. For example, my 13600K hackintosh build, with an AMD RX 6600, idles at only 25W.
So, naturally, when I saw the AD03 not only has two NICs, but also comes with a strange 12th Gen based CPU model "Intel N95", my interest sparked. Upon further research, I found out that this off-roster N95 chip is a 15W TDP Gracemont chip. Does that sound familiar? If it does ring a bell, that's because it is what the E-cores in the 12-13th Gen Intel CPUs are made of. The Intel N95 chip packs four of these E-cores into one single package, offering unparalleled performance in this power budget segment. In addition, it also included an UHD Graphics iGPU, though it is even more cut down from my i3-12100, having only 16 EUs.
After learning this information, with little hesitation, I ordered this unit from Amazon, configured as 8 GB RAM and 256 GB SSD. With the promotion that they are running on Amazon, this unit costs $166.15, tax not included.
Although the official spec states that the N95 only supports 16 GB of RAM, I did successfully replaced the original Lexar DDR4-2666 8 GB RAM with a GSkill DDR4-3200 32 GB RAM.

Show Case:
The devices comes in a simple cardboard box.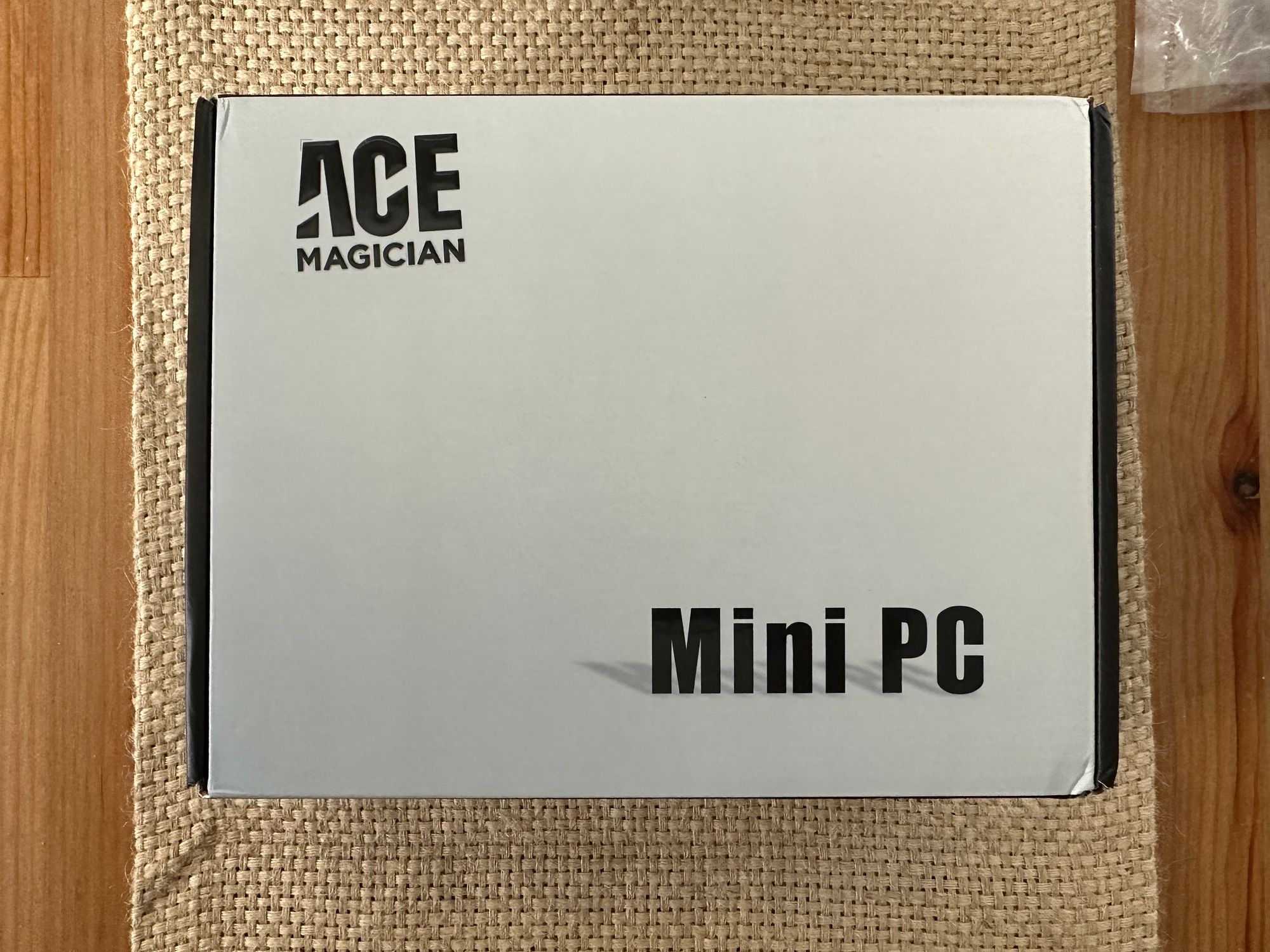 Package content includes the device itself, a 40 W power adapter, one short HDMI cable, mounting plate and hardware for VESA mounting.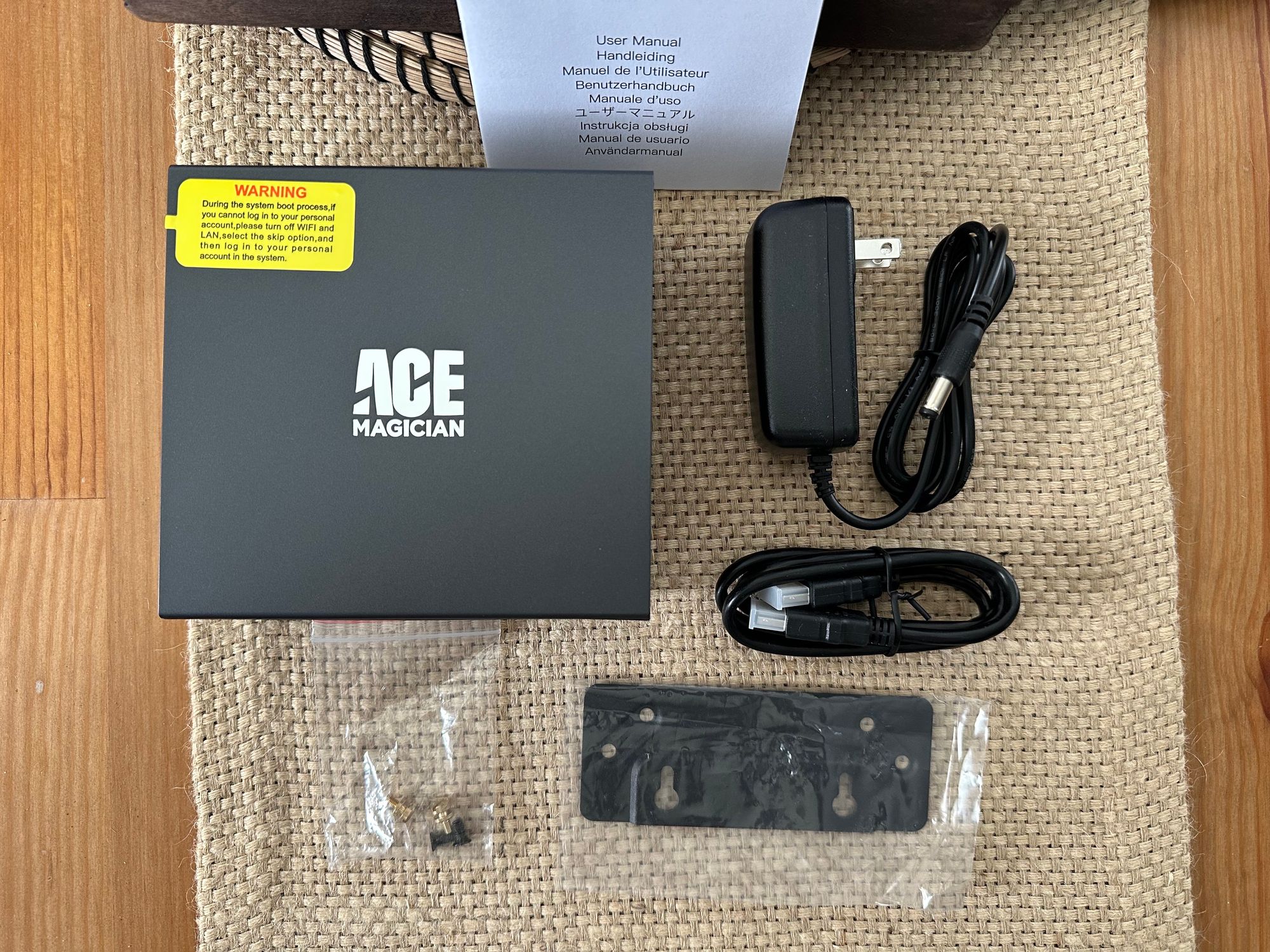 Front panel has Speaker and Mic jacks, one USB-C, two USB 2.0 ports, two USB 3.0 ports, and a power button.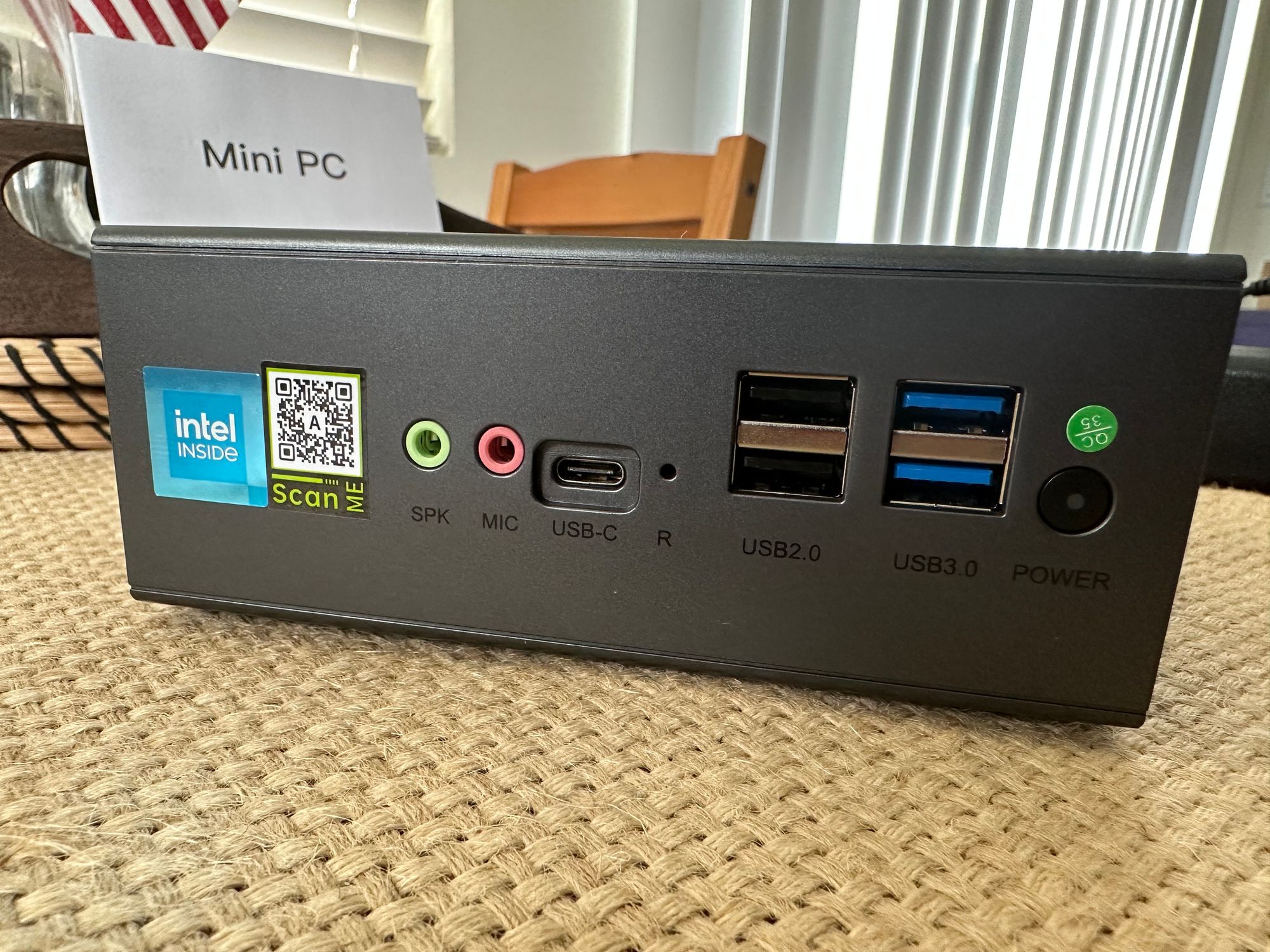 In the back, it has two more USB 2.0 ports, one HDMI, one DP, a 12V barrel jack, and most importantly, two 1G LAN ports.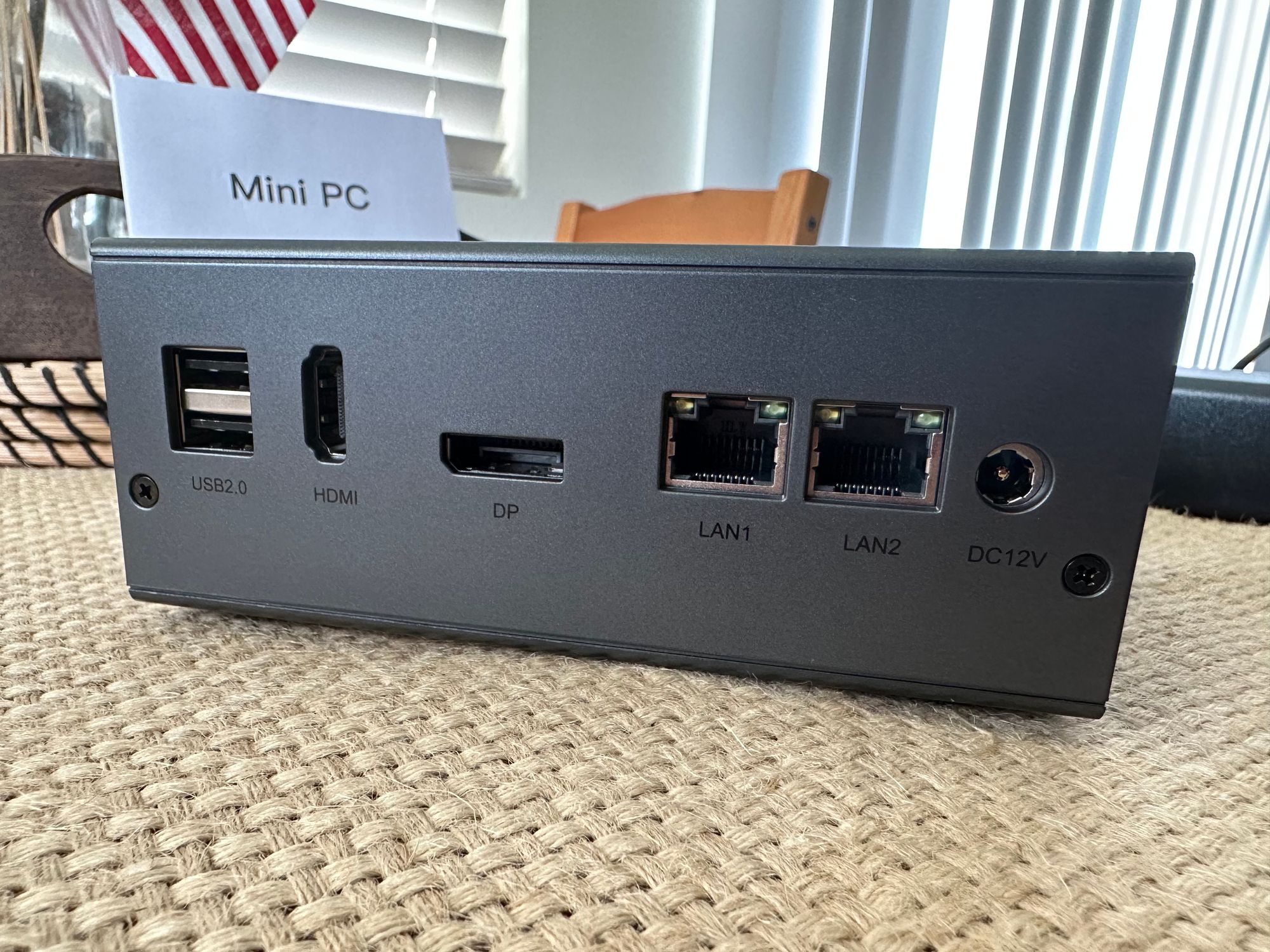 A rather large perforated area at the bottom, should help promote airflow, although I doubt a 15W TDP machine would be running into any thermal issues.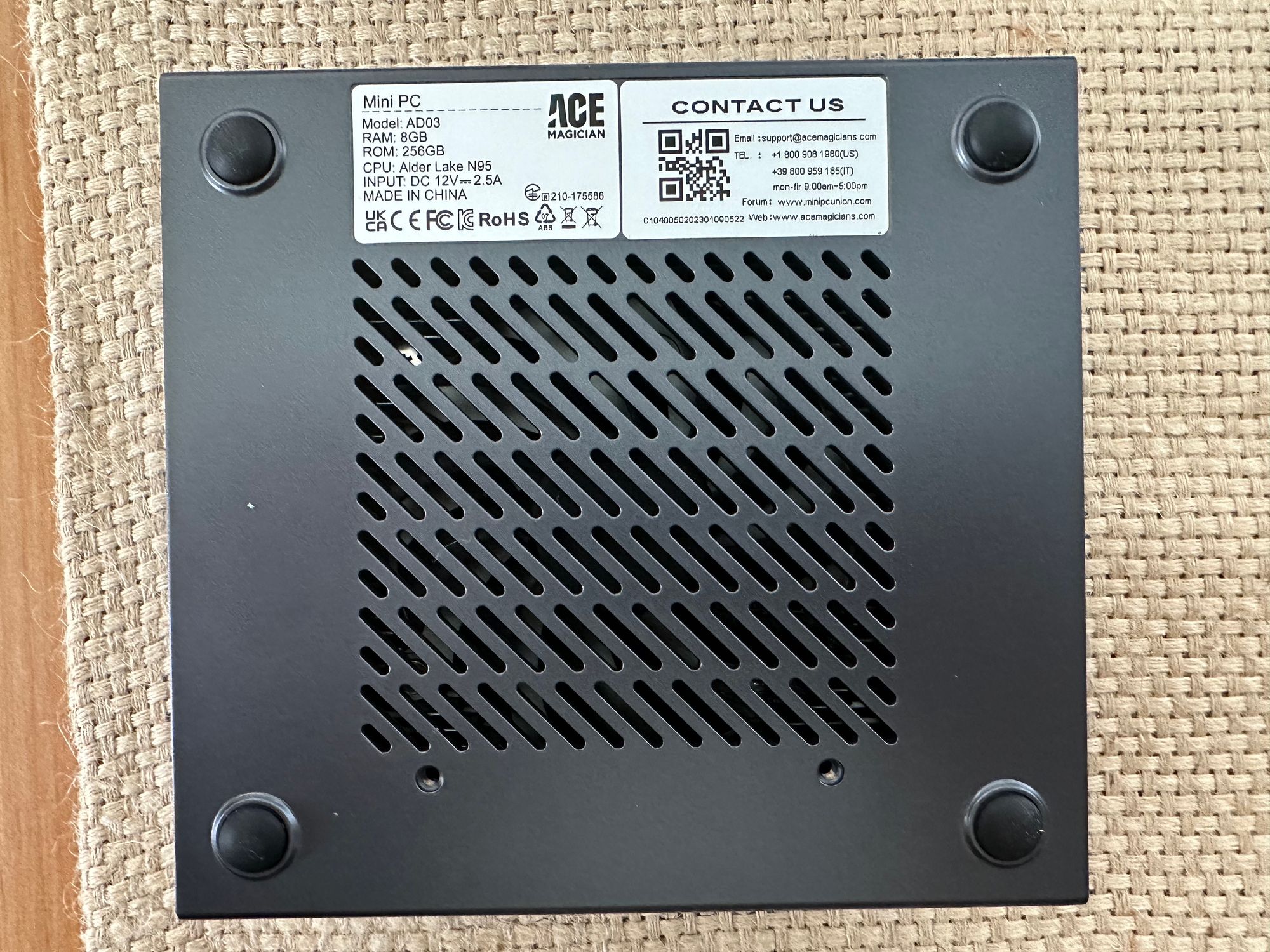 Some Caveats
I think it is my due diligence to inform everyone that reads this post about what the AD03 is, and what it isn't. The N95 chip, while is technically a 12th Gen Intel Processor, many aspects of this platform has been seriously cut down, either to meet the aggressive power budget, or brutal market segmentation.
First of all, this Quad-Core CPU only has 6 MB of cache. Intel Ark does not specify whether or not it is L2 or L3, but I am guessing the former, since Intel often brand their L3 as "Smart Cache". That's 1.5 MB per core without further L3, so performance will be significantly lower than other Quad-Core chips that has an L3. CORRECTION:It is an L3, with 2 MB of L2.
Secondly, this platform only features single channel memory. Yes, you heard that right, single channel memory. Although I do not have the numbers to back up my claims, but you can expect another 15% - 20% lower performance without proper memory bandwidth for the CPU to stretch its legs.
Next off, for some reason, Ace Magician decided to not put an NVMe interface on it. The device does have an M.2 slot, but that's SATA only. NVMe drives will not work in that slot.
Last but not least, since this platform has no expandability in mind, on the virtualization side, it is missing SR-IOV. On the other hand, i really don't think the target audience of this kind of device cares for it, but I do. This means, even if it is equipped with a 12 Gen UHD Graphics, I can't use iGPU SR-IOV to create VFs for multiple VMs. CORRECTION: While SRIOV isn't apparent in the BIOS, SRIOV for the iGPU clearly works for both Windows VM and Linux VM, as well as Linux LXC.
Usage
The devices comes with Windows 11 pre-installed. I am not interested in using this device as a Windows machine, so I quickly loaded up my Proxmox installation USB stick and began the installation.
After installing Proxmox 7 on a few Intel 12th Gen machines, I learned that the Proxmox Installer will not be able to identify the iGPU shipped with these processors. Thankfully, there are people who nice enough to share their solution. If you run into the same problem, you can find help here.
Benchmarking
Here's the Geekbench 5.2.3 Linux Result:
Note: this result is not at all accurate since I got three LXC containers running in the background.
It's very exciting to see that the Intel N95 processor has scored very close to the i7-4770S and AMD Ryzen 7 1700X in single core performance. Multi Core wise, it is about on-par with i5-4570S, since it lacks Hyperthreading like i7-4770S does. However, both the i7-4770S and the i5-4570S are 65W TDP parts, where this N95 is 20W.
[CORRECTION] How stupid was I, comparing my Geekbench 5 results to Geekbench 6. Alright, the closest Geekbench 5 result I can find is i5-7600, non-K. Single core score is comparable to the i5's 1000-1100 range, while Multi-Core score lacks quite a bit, as the i5 can easily get about 3400. I believe this is due to the lack of power budget, and only having single channel memory.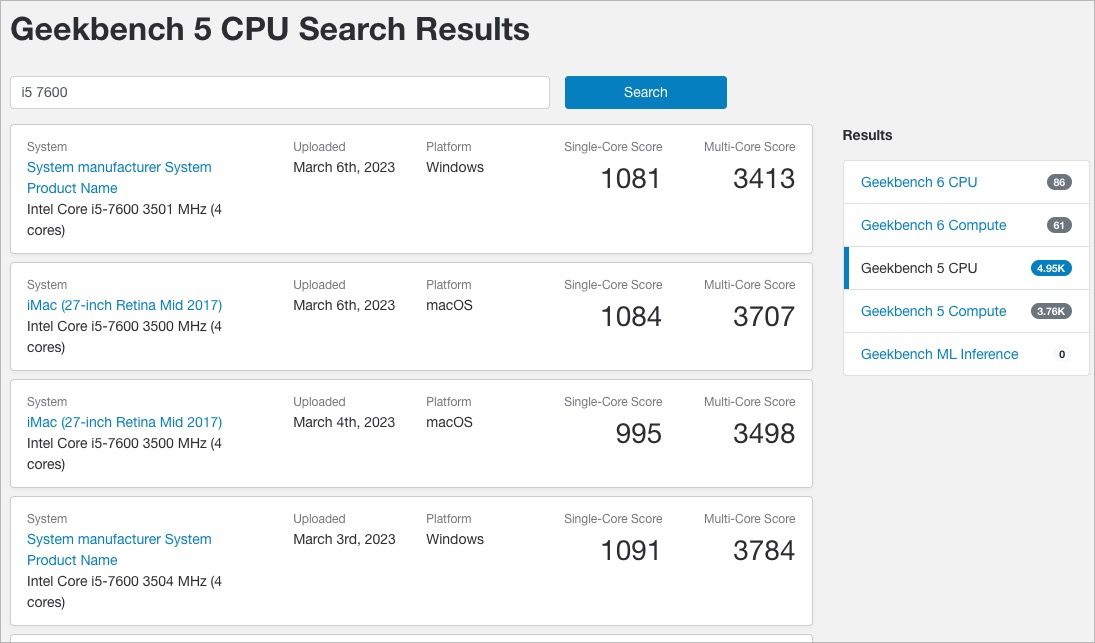 Wireguard VPN Performance
As soon as Proxmox was up and running, I updated the kernel to Linux 6.1. Then, I installed Wireguard in an LXC, since this will most likely be offloaded from my storage node. Some brief configuration later, I fired up iperf3 , and ran the following command from the client, just to see if these little Gracemont cores have the oomph to run Wireguard at line speed, which is 1 Gbps:
iperf3 --client 10.6.0.1 --omit 1 --time 10 --reverse
Here's the result:
As you can see, it is more than capable at this job.
Thermals and Noise
The CPU idles at 48 degrees Celsius, which a bit on the high side. Maybe the fan isn't spinning at any meaningful RPM to move a lot of air. I can't hear it as it is just sitting less than four feet from me. It is virtually silent.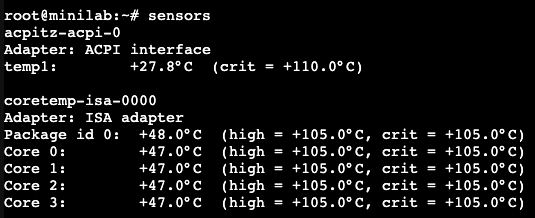 Thoughts
Overall, after spending a few quality hours tinkering with this little guy, I am overall satisfied. However, I do wish I can buy this machine bareboned. Mine comes with an 8 GB stick, which is lacking, so I had to go out to buy a 16 GB stick for it, and this 8 GB stick will just end up being e-waste since I have nothing to use it on.
Then, the decision to use SATA instead of NVMe is perplexing to say the least. SATA M.2 SSDs are often not that much cheaper than NVMe SSDs, and they perform much slower. On a machine that already got axed on the RAM bandwidth, disk I/O is the least we can ask for.
However, for less than $170, is this reasonable enough? Yes, we can all dream for more performant machines, but at this price point, I do believe it is all about trade-offs. I won't be running any rendering on it, I won't be serving 10Gbe storage from it, but it is pretty good at what I would like it to do, and does it while sipping electricity, so I would say I am overall satisfied with this purchase.
I cannot emphasize enough how impressive the single core performance of this CPU is, as it is trading blows with 4th Gen i7 and 1st Gen Ryzen while doing it in style. It's incredible to think that the same single-core performance that was available in the Ryzen released in 2017 can now be achieved with a low-end part that consumes only 1/5 of the power budget. It does make me question whether there is a need to purchase the most power-hungry and expensive processors anymore. After all, if the same level of performance can be achieved in a lower-end part, why not save the money and buy what you need to get by for now? Is it really necessary to succumb to the fear of missing out (FOMO)? Honestly, I don't have a definitive answer, but it's worth considering the long-term value and cost-effectiveness of your CPU purchase
Being an enthusiast myself, I always tried to upgrade to the newest platform as I can, except for my servers. In the current gen, I put together a hackintosh with Intel's i5-13600K, while also having an AMD Ryzen 7 7700X platform for my cloud gaming/AI build. I mean, if those beasts can be matched by a tiny little box, in five years, for less than $170? That's nuts.
I understand that comparing a Quad-Core CPU to the 13600K or the 7700X is not a fair comparison as it's limited by the laws of physics. However, for most people, short duration single core performance is more impactful on their daily user-experience compared to having numerous cores and threads. While power-users who can fully utilize the platform may require a higher-end CPU, the majority of us should reflect on this and consider what our needs are. It's essential to weigh the pros and cons of each CPU before making a purchase decision that best suits our requirements. So let's take a moment to think about our computing needs and make an informed decision based on our usage patterns.
If I can think of anything else, I will further update this blog post to reflect my experience.